Drag-and-drop print templates
Using the rlpmarketing.ca platform, you can create business cards, postcards, and various feature sheets – and even customize it with your branding!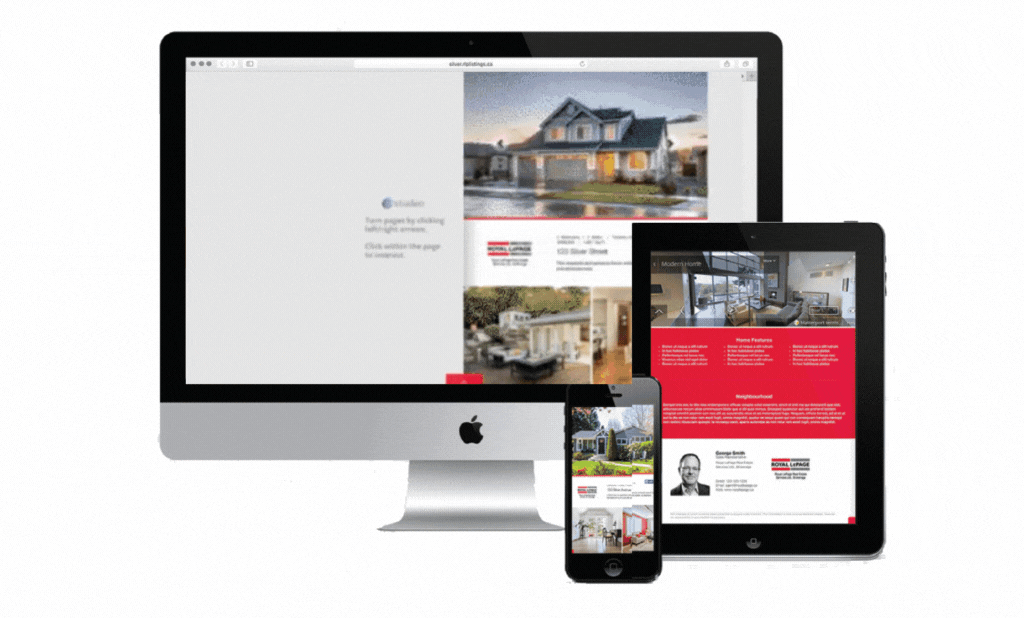 Digital interactive storybooks
Our storybooks are digital versions of your print feature sheets that adapt to any device, and can accommodate multiple image slideshows, maps and streetview, 3D tours, video, and GIFs. Curious? You can view a sample here!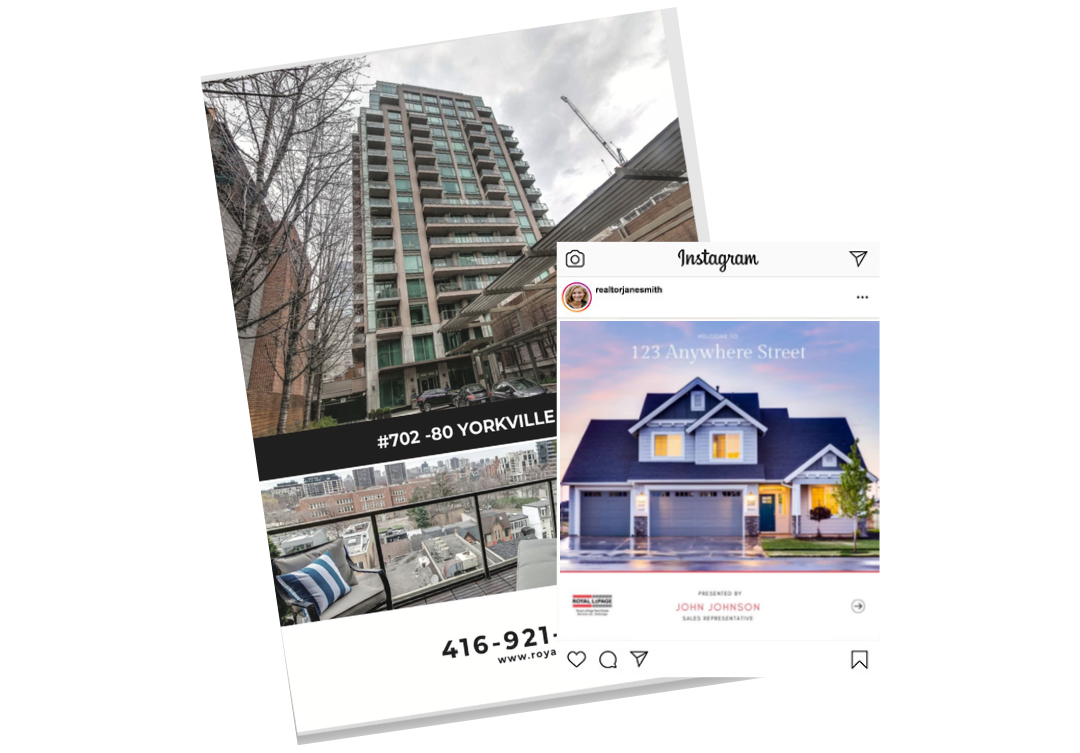 Custom graphic design
Want something designed exclusively for you? Whether it's for print or online, our experienced graphic designers work in-house and are available for consultations.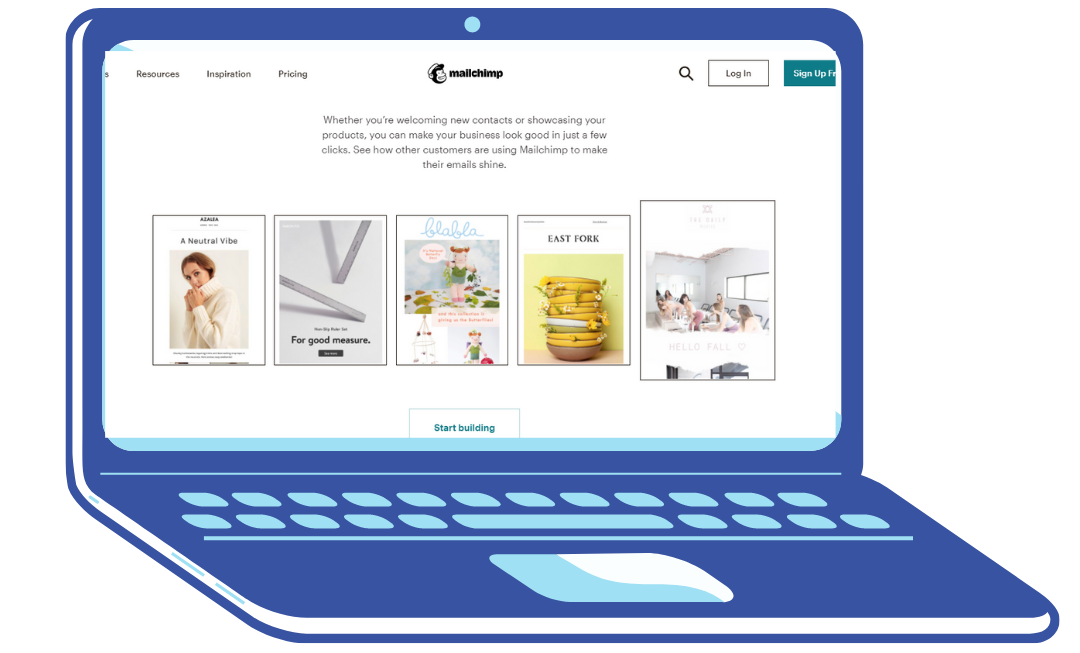 Digital marketing
Have a brand new listing and need a template designed to blast a campaign to your contacts? Speak to our graphic designers!
Ready to take the next step?